PERSPECTIVE

2019

Papier perforé, verre, métal, DEL.
40 x 50 cm.

Punctured paper, glass, metal, LED lights.
40 x 50 cm.

Perspective est une installation où une feuille de papier percée au compas est traversée par une source lumineuse. Le motif visuel a pour inspiration une image de l'amas d'étoiles Omega Centauri, connu pour être visible à l'œil nu, et dont les étoiles sont particulièrement proches. Ici, le processus de perçage, allant même jusqu'au déchirement de la feuille de papier tente d'illustrer l'infime proximité des étoiles entre elles.

Perspective is an installation in which light is projected through a sheet of paper pierced with a compass. The pattern is inspired by a photograph of the star cluster called Omega Centauri known to be visible to the naked eye, which stars are incredibly close to each other. Here, the puncturing process goes as far as tearing up the paper sheet to illustrate the proximity between stars.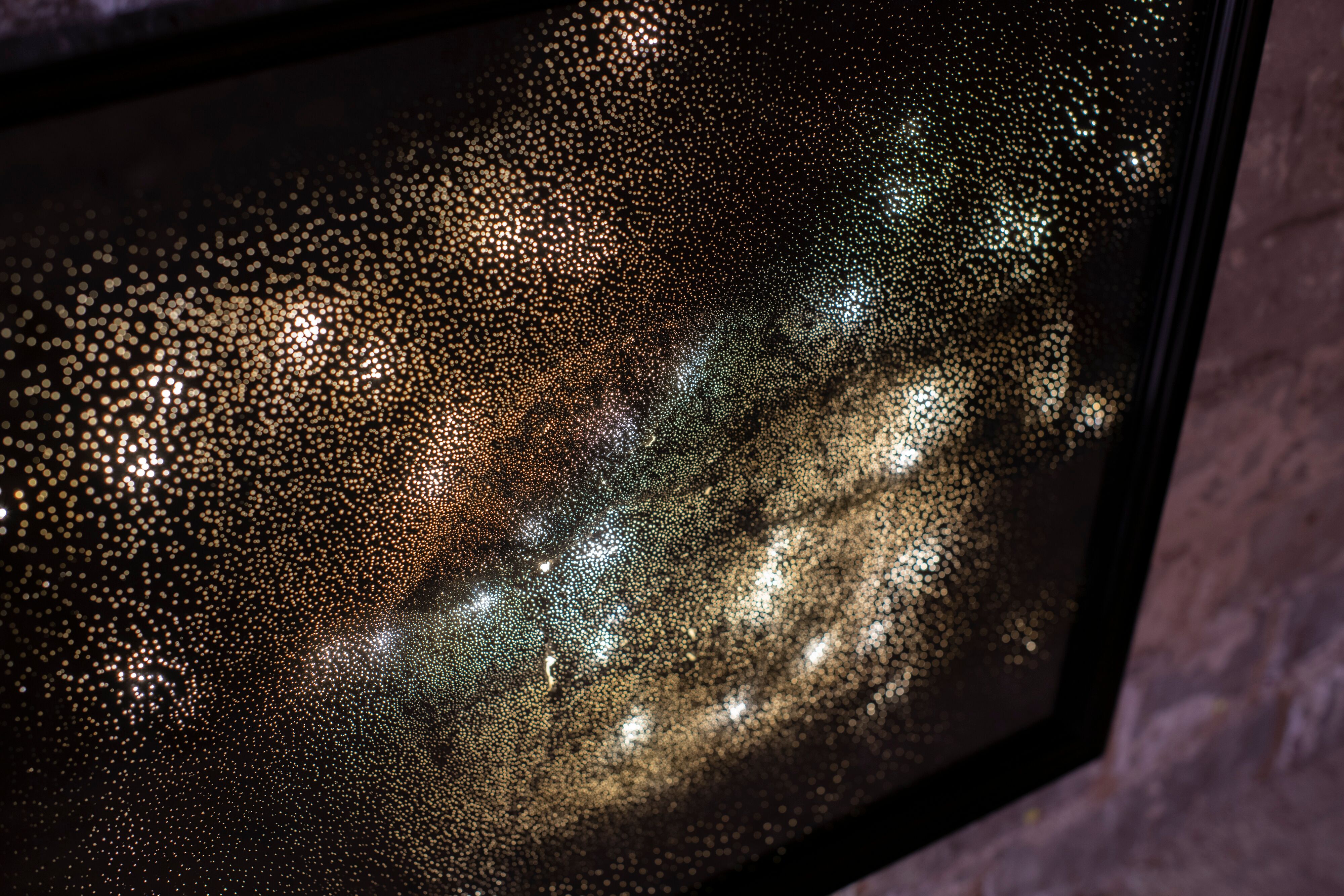 Exhibition views, Falling stars / Stelle Cadenti, Saint Pancras Crypt Gallery, London, United Kingdom, 2019. Photo courtesy :
Lumen Studios